//

Example Projects

From the map above, you can see that we work internationally. Below you can see some examples of the projects we work on. Click the star to see them on the map.
---
//

Clients

We've worked with some awesome people, here are some:
One of San Francisco's hottest startups, Nextdoor is the free and private social network for neighborhoods. On Nextdoor, neighbors create private websites for their neighborhoods where they can ask questions, get to know one another, and exchange local advice and recommendations.
---
The Wildlife Conservation Society, founded in 1895, has the clear mission to save wildlife and wild places across the globe. Our story began in the early 1900's when we successfully helped the American bison recover on the Western Plains. Today, we protect many of the world's iconic creatures here and abroad, including gorillas in the Congo, tigers in India, wolverines in the Yellowstone Rockies, and ocean giants in our world's amazing seascapes.
---
Badger Mapping Solutions' goal is to improve the lives of mobile workers through providing apps that solve their "location" problem, helping them know where they are and where they have to go while they are out in the field.
---
Life360 is the leader in mobile family safety, providing peace of mind and security to millions of families around the world.
---
Headquartered in Austin, Texas, MapMyFitness is a health and fitness technology company that powers the internet's largest social network of fitness enthusiasts as well as a wide array of B2B enterprise solutions. The MapMyFitness suite of website and mobile applications, under the MapMyRun and MapMyRide flagship products, use built-in GPS technology to provide fitness enthusiasts worldwide with the ability to map, record and share their exercise routes and workouts in an online database.
---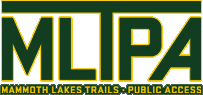 MLTPA advocates for, initiates, facilitates, and participates in the planning, implementation, management, and stewardship of a four-season trail system in Mammoth Lakes and the immediate Eastern Sierra.
---
DigitalGlobe is a leading global provider of high-resolution Earth-imagery products and services.
Sourced from their own advanced satellite constellation, DigitalGlobe imagery solutions support a wide variety of uses within defence and intelligence, civil agencies, mapping and analysis, environmental monitoring, oil and gas exploration, infrastructure management, Internet portals, and navigation technology.
---
The world's leading conservation organization, WWF works in 100 countries and is supported by 1.2 million members in the United States and close to 5 million globally. WWF's unique way of working combines global reach with a foundation in science, involves action at every level from local to global, and ensures the delivery of innovative solutions that meet the needs of both people and nature.
---
Sparkgeo - Making a global impact using maps and the internet